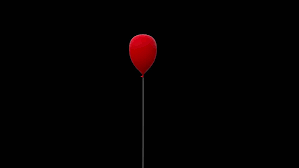 Back to Derry
The town of Derry is cursed. An ancient alien force resides there, emerging every twenty-seven years to feed on the fear of the town. Every twenty-seven years, children go missing, the town lives in fear, and then… It passes. Like a fog over everything, everyone seems to forget.
It happened when you were 13, that long unremembered summer. It happened when you were 13, and just like everyone else, you forgot. You moved out of Derry, moved on with your life, never fully understanding what had happened to you, or why you lived the rest of your life with nightmares that left you shaken and cold.
But now It's back, 27 years later, and you've been called back to Derry once more. You made a blood oath, back then, that if It wasn't gone you'd come back. You have to do something to stop the cycle, figure out how to beat It once and for all. And if you want to stop It for good, you're going to have to remember what happened that long summer 27 years ago…
"Back to Derry" is a one-shot mystery for Monster of the Week by Michael Sands, based on Stephen King's It and the 2017/2019 film adaptations. The hunters—a group of old friends known as the Losers who have returned to their home town after 27 years—must recover lost memories of their shared childhood in order to face off against an alien entity that takes the form of a horrifying, all-consuming clown.
This supplement includes full mystery information, 4 locations, a custom "Memory" move to unearth the Losers' memories about their first confrontation with the monster, pre-made character sheets for the members of Stephen King's Loser's Club, and advice for making your own Loser.
WARNINGS: "Back to Derry" deals with a number of dark and possibly upsetting topics, whether directly or implicitly, including but not limited to abuse, suicide, death (especially child death), bullying, violence, and mental health issues. It may, depending on your game, also broach topics such as racism, homophobia, drug and alcohol abuse, and common fears (eg., spiders, snakes, zombies, etc.), among others. Safety instructions to elide specific topics are included in the PDF.
If the price is a hardship for you, feel free to DM me on twitter for a free copy, no questions asked.
Purchase
In order to download this mystery you must purchase it at or above the minimum price of $6.66 USD. You will get access to the following files:
Back to Derry - printer friendly
6 MB
Back to Derry - player handouts
3 MB